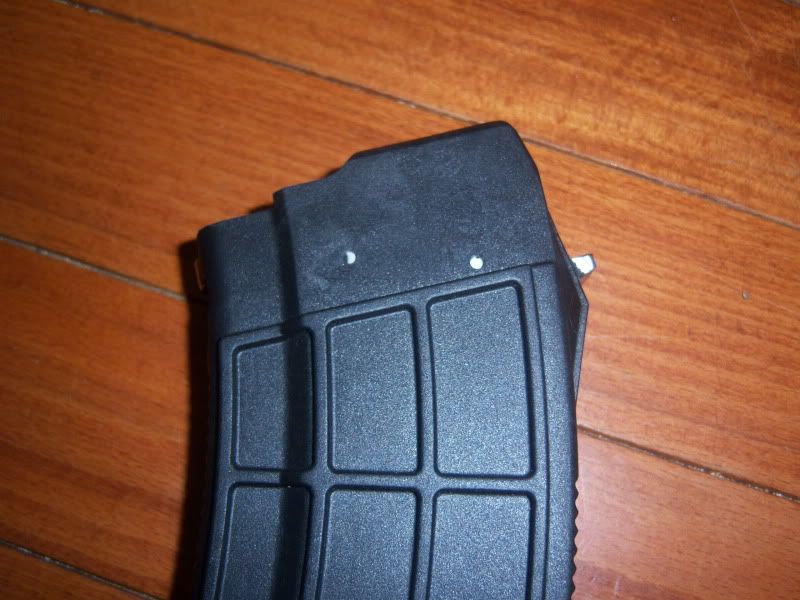 You can see the metal rear lug and the metal cage in the mold holes.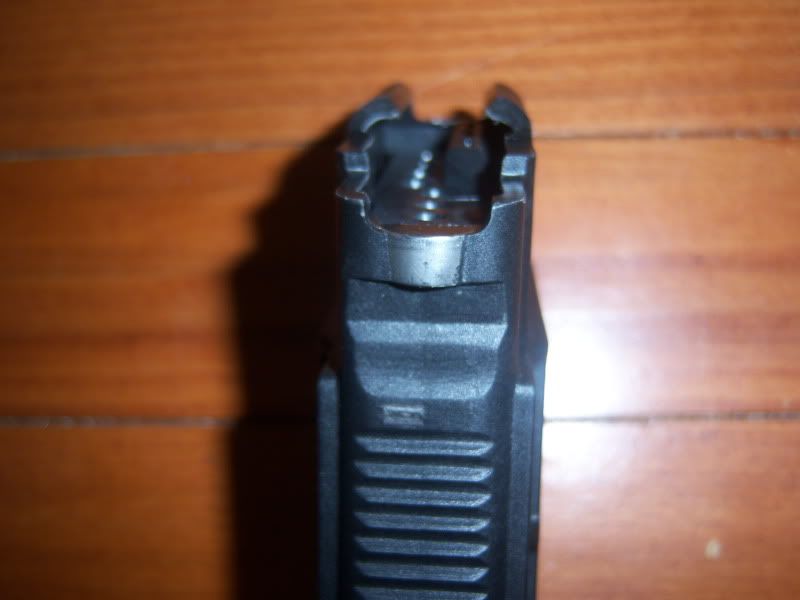 Metal on front lug
More pics of the cage inside the mag.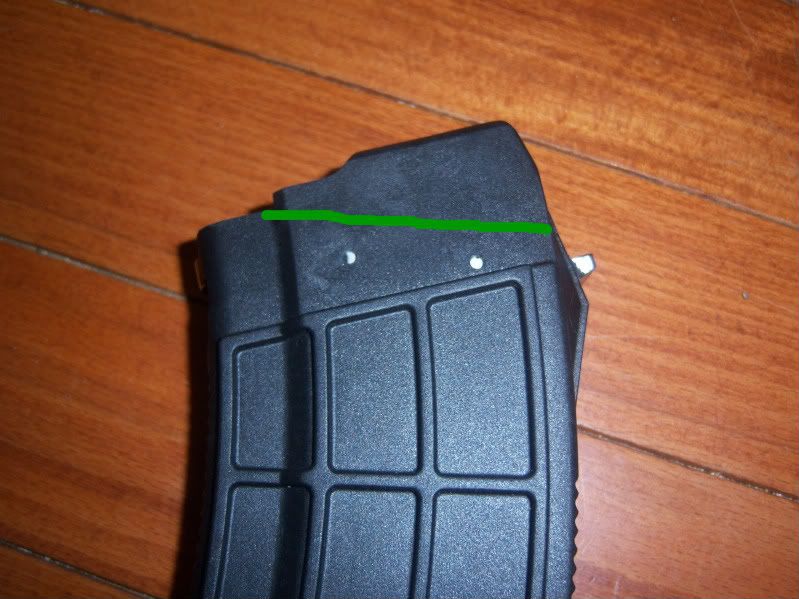 The line is the approximate location of where the cage stops (no metal feed lip support)
For reference,
this K-Var pdf
details their metal parts on the Bulgarian Circle 10 waffle mags.
Note the extra metal in the front strap, floorplate area, and lips in the Circle Ten. US Palm's response would be that it just adds weight and their mags are strong enough without it due to their design.
US Palm's lug cage goes all the way around where the Circle Tens don't. It wouldn't surprise me if US Palms were stronger in the lugs than Circle Tens. Of course, the US Palms might be weaker in the lips. I think if there are no defects, the US Palm "floorplate" is stronger, but if you are the type that likes to pull your floorplate, the Circle Tens are the way to go. But for the most part, besides for me being a US Palm fanboy, I think they are equally good in both theory and my experience.
"They are both equal and it is purely a personal preference."
I have both and they are both my "first line" magazines depending on which gear setup I use. The Attack Rack has the US Palms, the
Hawkepaks Civil Defense Survival Kit Bag
has the Circle Tens. Unless it is a 40 rounder or 20 rounder, ComBloc metal are generally kept around as bench warmers.
Now if the MD Arms Quad Stacks are as good as Mike says, the others might become second string. If you guys want a magazine depth chart I can make you one (I must be excited the NFL is coming back with all these roster references).